AC Installation In Austin, Hutto, Round Rock, TX, And Surrounding Areas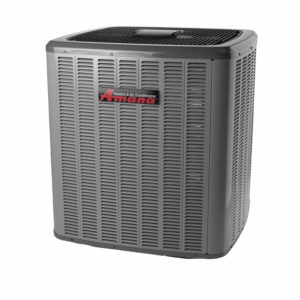 If you want to stay cool and comfortable during the summer in Austin (or most other times of the year), then it's vital that you have a running air conditioning system in your home. Of course, if you're building a new home or replacing an old A/C unit in your existing home, this is going to require an A/C installation project. Contact Us Today for AC Installation In Austin, Hutto, Round Rock, TX, And Surrounding Areas.
Fortunately, help is near at hand. You can reach out to the HVAC experts at Grande Air Solutions for all of your A/C installation needs. We'll be able to walk you through the process and help you decide which model and method work best for you.
Why Choose Us for Your A/C Installation Needs
An A/C installation job may have several moving parts. For instance:
The old unit has to be safely removed (if you're replacing an existing system)
Ductwork may need to be repaired, or even replaced
A foundation may need to be laid for your new outside unit
Etc.
The point is, you don't want just anybody handling these tasks. You want experienced professionals to do this work. HVAC experts that you can trust to do it right the first time.
That's where Grande Air Solutions comes into the picture. Our highly trained and qualified technicians have the knowledge and skillset required to successfully install your new unit. We have years of experience in the HVAC industry and have installed a variety of designs, makes, and models. In addition, we are committed to providing each customer with exceptional workmanship and world-class service; and our rates are highly affordable to boot!
If you live in Austin, TX, and are in need of A/C installation services, reach out to our friendly team of professionals at Grande Air Solutions today. We'd be happy to answer any questions you may have.
Contact Us Today For AC Installation In Austin, Hutto, Round Rock, TX, And Surrounding Areas