Kyle, TX Air Conditioning and Heating Services
Top-Rated Heating & AC Services In Kyle, TX
Looking for an HVAC contractor you can trust? Call (512) 677-4424 now for quality heating and air conditioning services in Kyle, TX.
Heating or cooling problems? Get help immediately when you contact the experts at Grande Air Solutions. We provide quick turnarounds and quality HVAC services throughout Kyle, TX. Give us a call today to get started.
Emergency HVAC Services Near You
Having AC issues during the summer, or can't get your furnace or heat pump to work during the winter? You need help fast. Grande Air Solutions provides 24-hour emergency heating and air conditioning services in Kyle, TX, and surrounding areas. Contact us today and we'll have your HVAC equipment running efficiently again in no time.
AC Repair And Replacement In Kyle
Our summers can be brutal, with temperatures reaching the high 80s and 90s. Is your air conditioner prepared to handle the hot summer months ahead? If your cooling system is experiencing problems, contact our experts for immediate AC repair or replacement in Kyle, TX. We will provide you with a full system diagnostic to identify the source of the problem and present you with an accurate solution.
Some of the most common AC problems include:
Leaking refrigerant
Frozen evaporator coil
Loose or damaged components
Faulty thermostat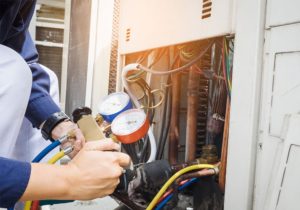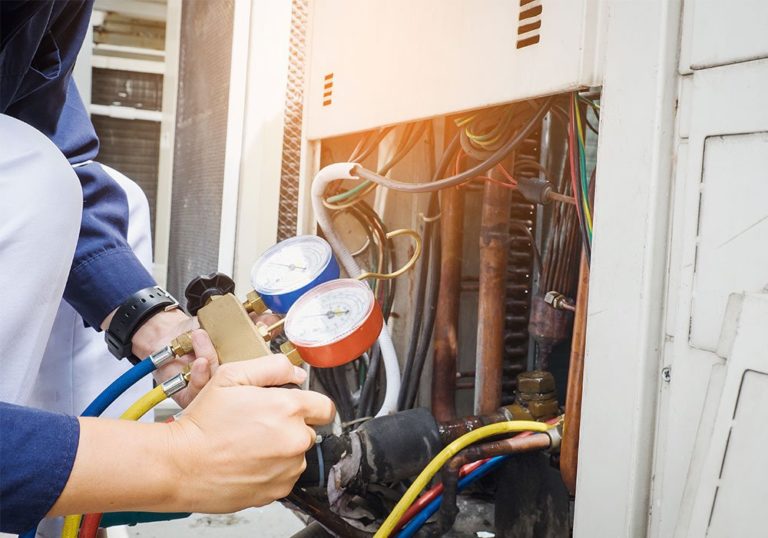 Once the source of your AC problem is uncovered, we can go over your options for repair or replacement. As part of our commitment to delivering cost-effective solutions, we make every effort to provide repairs and extend the life of your air conditioner until you are ready to replace it with a more efficient unit.
In the market for a new air conditioner? When it comes to installing new cooling equipment, it's important to make sure you work with a reputable HVAC contractor. High-quality installations allow you to enjoy more efficient cooling, more consistent and reliable indoor temperatures, and fewer problems. On the other hand, a poorly installed AC will leave you with constant problems and fail sooner than expected.
Let us help you find and install the right comfort system for your property. Call our experts at Grande Air Solutions for the best in AC installation.
Contact Our Kyle HVAC Contractors Today!
At Grande Air Solutions we are committed to helping our customers enjoy a safer, healthier, and cleaner indoor environment. It all starts with quality installations and service from our Kyle HVAC experts. If you are experiencing issues with your heating or cooling equipment, or notice your indoor air quality deteriorating, our team is here to help you find the right solution.
When you work with us, you can expect quality service right from the start. Our customers are treated to friendly service, personal attention, options to meet your budget, and solutions that will leave you with the peace of mind you need.
Give us a call to discuss your specific heating and cooling needs:
Call Grande Air Solutions today at (512) 677-4424 to discuss your indoor comfort problems and schedule immediate heating and air conditioning services in Kyle, TX.